Ingredients
2 parts of vodka
6 parts of tomato juice
5 ice
Tabasco sauce
Worcestershire sauce
Lemon juice
Black pepper
1 celery sprig
Preparation
First of all we select the ingredients. Have them all at hand to quickly prepare our cocktail.
Next we throw, in what will be our mixing glass, the ice together with the two parts of vodka. Quickly, add the tomato juice and the ingredients to flavor our Bloody Mary (1 part of Tabasco sauce, 2 parts of Worcestershire sauce, a splash of lemon juice and salt and pepper to taste).
It is very important to stir it well with our mixing spoon and quick so that the ice does not melt. We decorate it with the green celery sprig and we have our Bloody Mary ready.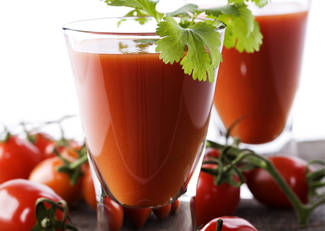 Recipe type

Entrée / Appetizer