Ingredients
6 fillet steaks
Olive oil
Vinegar
Preparation
Preheat the oven to 190ºC. Add salt and pepper to the churrascos, put a little bit of olive oil in the baking sheet and arrange the steaks for roasting. 20 minutes will be more than enough, although it depends on the cooking point we want to give it.
Prepare the chimichurri seasoning by mixing the olive oil and the vinegar until emulsify and once emulsified, mix it with 6 tablespoons of chimichurri and reserve it to add it to the meat later.
Serve the barbecued steak very hot and put a little chimichurri seasoning on top. We can accompany it with a salad or roasted potatoes.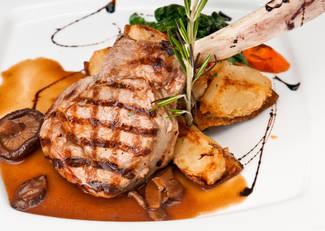 Total Time

1 hour 30 minutes