Ingredients
1/2 natural yogurt
2 cups of water
Ground ginger
Cinnamon
3 Pineapple chunks
Preparation
Mix in a bowl the yogurt, the water, a small spoonful of ginger, a small spoonful of cinnamon, the pineapple chunks previously drained and crush everything until it is a very uniform mixture (no pieces of fruit).
Taste the mixture. We are still in time to add a little more of some ingredient, or if you prefer it more sweet, you can add a bit of the syrup of pineapple.
Let it settle in the fridge for 1 hour and serve it very cold.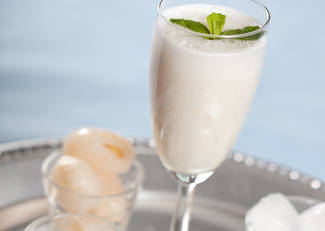 Recipe type

Drinks and cocktails