Ingredients
1/2 kg of chicken breast without skin
Green Tea
4 onions
Olive oil
Ginger
Ground garlic
40 g of corn
White pepper
Pink Salt
Preparation
Place the green tea leaves (3 small tablespoons) in a large bowl, add the water and simmer for 2 or 5 minutes and strain it.
Heat the oil in a pan over medium heat. Once it is hot enough, we will add two tablespoons of ginger, one of ground garlic, the onions previously cut and we will stir it for about 2 minutes.
Add the chicken, leaving it frying for 2 to 3 minutes, and add 40 g of corn and the broth that we have prepared before with the tea. Once we have all the ingredients, lower the heat and cook over low heat for about 40 minutes. Season with white pepper and strain all the mixture. It is served very hot.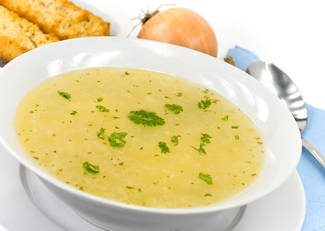 Recipe type

Entrée / Appetizer

Preparation Time

15 minutes